Ideas By Example: Gallery & Guidance
Learn How To Achieve Any Look!
See how easy these painting ideas are.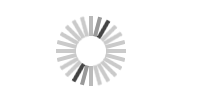 Loading…
Sometimes, the most beautiful painting ideas are surprisingly simple. In fact these particular painting ideas are perfect for DIYers, even if you've never painted before.


Just choose a photo you like to see how it was done, including the paint colors shown and other simple tips. It's like peeking into the mind of a personal decorator — with clear, complete visions you can bring to life all by yourself!